Daniel Bryan "Beard Off", MTV Looks At The Marine 3, Cena's Latest "Wish"
– GulfNews.com has an article up looking at John Cena granting a Make-A-Wish for a 16-year-old boy during WWE's recent WWE tour of Doha, Qatar.
– MTV.com has an article up looking at The Miz's role in The Marine 3, including a picture of The Miz with bloody makeup on his face and arms.
– Daniel Bryan and MLB player Josh Reddick of the Oakland A's have agreed to a "Beard-Off" challenge, where fans will vote to decide which man has to shave his beard off at the end of the year.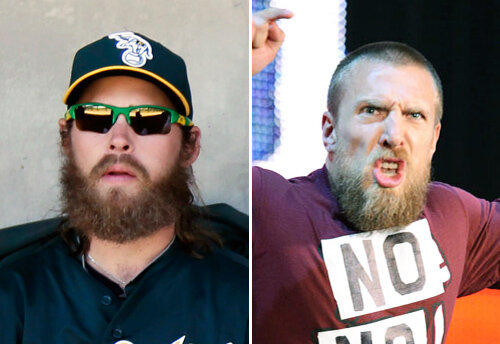 Get the SEScoops Mobile App