CM Punk Trains Jiu-Jitsu With Al Bundy (Picture)
Folks, it really doesn't get much better than this. CM Punk visited the Gracie Academy in Torrance, California this week and trained with none other than Ed "Al Bundy" O'Neill.
O'Neill has been an avid Mixed Martial Artist for years (as evidenced by his black belt) and has been training at the Gracie Academy since 2011 and has a weekly private lesson with makes a surprise appearance before his weekly private lesson with Rorion Gracie. The man on the right is Rener Gracie, fiance of former WWE Diva Eve Torres. Click the image below to see the full size.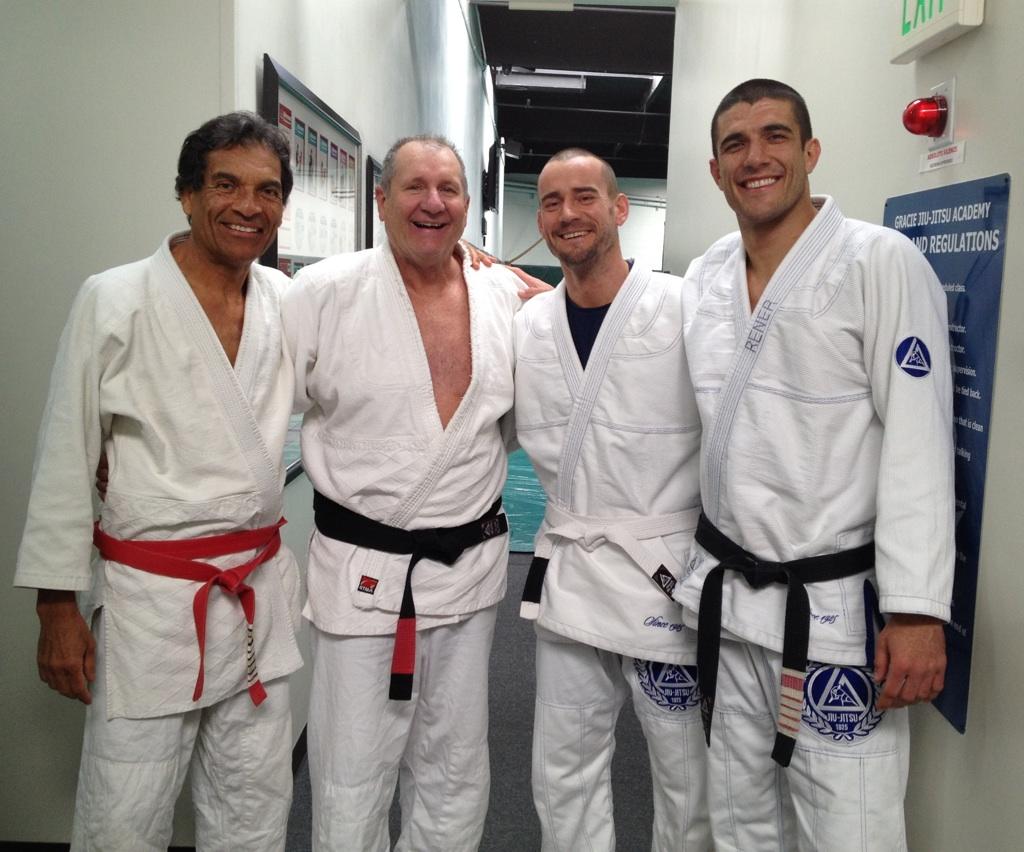 … and just for the hell of it – a video mash-up of the Best of Bundy fights from Married with Children:
Get the SEScoops Mobile App