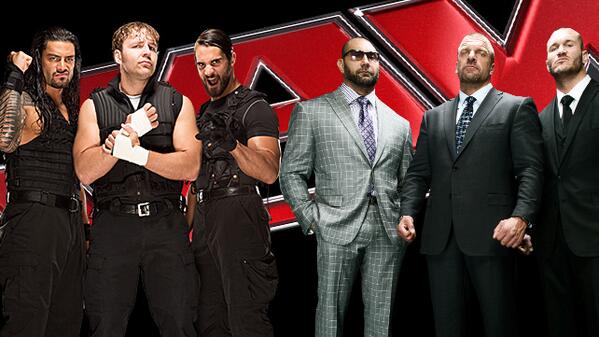 WWE's Twitter account just issued a 'breaking news' alert that tonight's RAW will feature a contract signing between The Shield and Evolution ahead of their match this Sunday at WWE Payback.
If previous WWE contract signings are any indication, it seems highly unlikely that this one takes place without a huge brawl ensuing.
For more on tonight's RAW, check out our RAW Preview.