Nick Aldis has no plans to leave the National Wrestling Alliance any time soon. In fact, the reigning NWA World Champion recently extended his deal and will be under contract for at least another year.
Aldis recently appeared on Konnan's Keepin' It 100 podcast where he discussed the state of the NWA, the return of NWA Powerrr and more.
Regarding his status with the NWA, Aldis revealed that owner Billy Corgan has picked up the option in his contract to extend their deal for one more year.
"Billy picked up my option with the NWA so… Like I said, I had an option on my contract and Billy picked it up and like I said, I would not have opened up any discussions with anyone without talking to — This is 'Keepin it 100,' I just care about that paper.
That's it and Billy's been very loyal to me and I to him" said Nick Aldis, "And I truly believe in what we're doing with the product and I wouldn't walk away from it because we haven't even scratched the surface of what we could accomplish."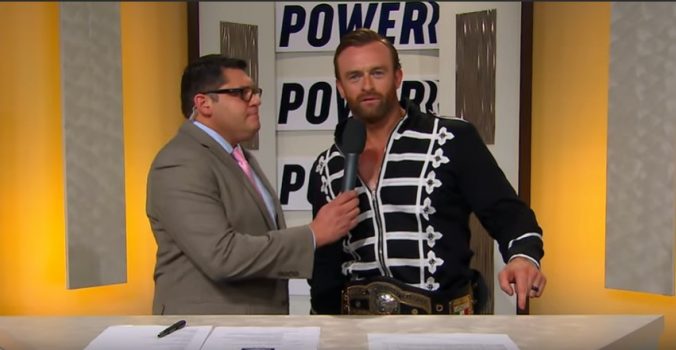 The NWA talents have been featured on the Primetime Live shows of the United Wrestling Network (UWN) in the absence of NWA Power but the current champion made it clear that it's not an NWA product.
Nick Aldis also reiterated comments from the promotion's Women's Champion Serena Deeb and confirmed that their flagship show will be making a return sometime in 2021.