WWE Champion Drew McIntyre has joined Cameo, the service that allows people to purchase personalized video messages by celebrities. He charges $400 per video. The Undertaker sold 30 Cameo videos for $1,000 a pop last month, so why not?
Both The Undertaker and Drew McIntyre's Cameo accounts were sanctioned by WWE and promoted by the company's official channels, so these are separate from WWE forcing talent to shut down their personal accounts with third-party series like Twitch and Cameo.
WWE Icons is a new documentary series coming to the WWE Network next month. The first episode will focus on the life and career of the late WWE legend Yokozuna.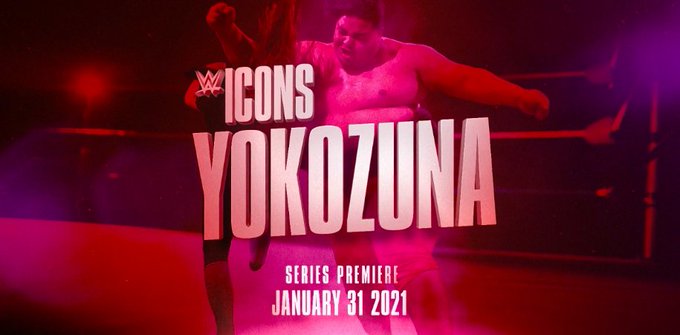 WWE Icons premieres Sunday, January 31st immediately following WWE Royal Rumble pay-per-view. You can see a 'first look' of the series below:
Speaking of the WWE Network (and Yokozuna), the latest "classic content drop" includes 10 episodes of WWE Superstars. The shows originally aired from August through October of 1993 during the sumo champion's first WWE Championship reign.